The Life of Pat Pace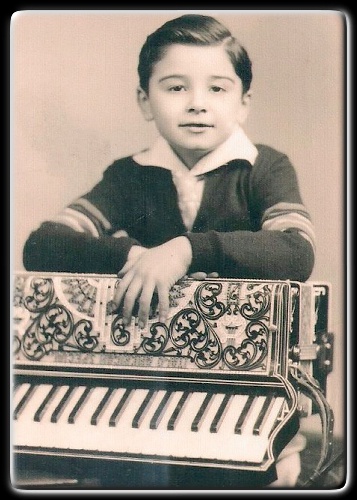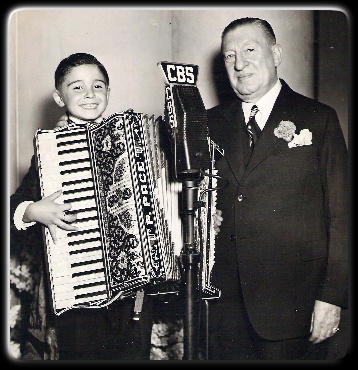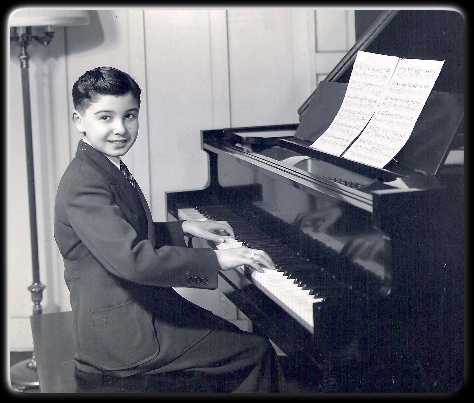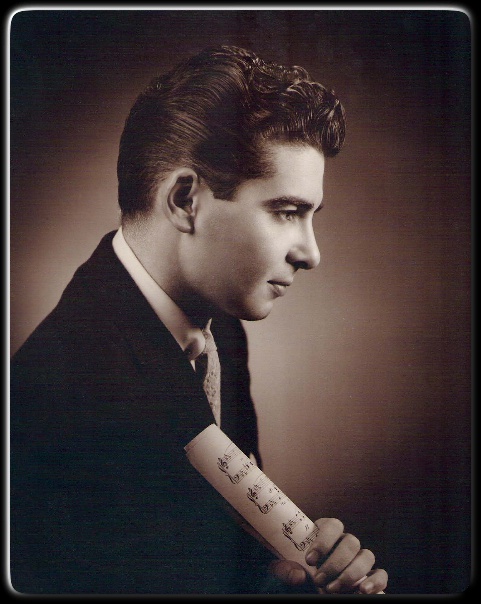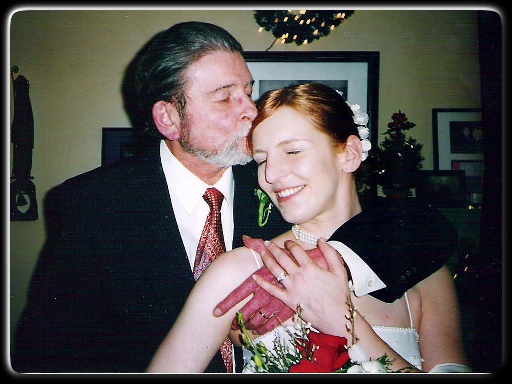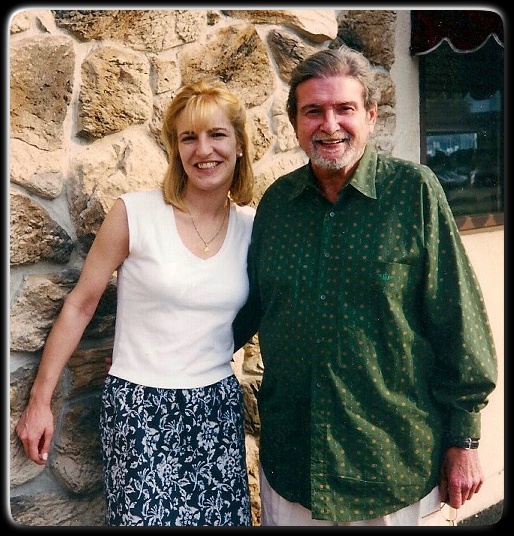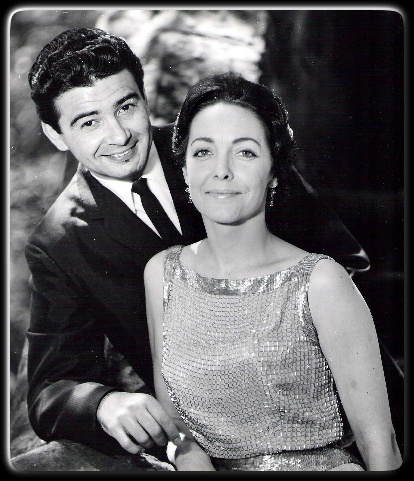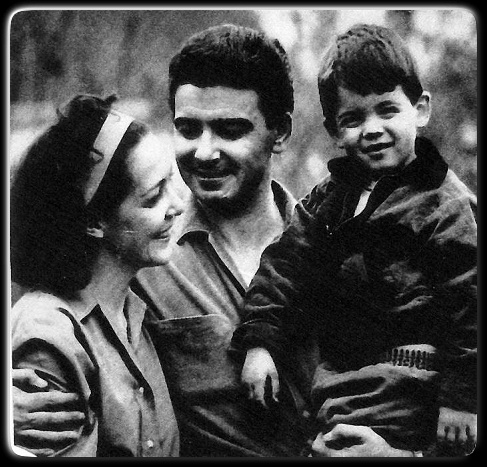 You're Listening to...

Pace was born as Pasquale to young immigrants Vincenzo and Josephine Pace from Sicily. They lived on Charles Street, and Pat was the first of three sons. The Pace family's closest association with any music other than that which came over the radio was through Uncle Tony, who played the accordian. At 4, Pasquale, called Patsy, knew Uncle Tony played badly. Within a year, Patsy could play better.

"I just knew when the notes were wrong," Pace remembers. "I was told later I had perfect pitch. It wasn't something I developed - I was just born with it. It was this talent, and I feel that it would be a betrayal of this talent not to let it happen." The extraordinary talent of Patsy Pace was announced to Akron in the Beacon Journal of March 3, 1937. The late Helen Waterhouse related it this way:

"A fairy must have touched the fingers of 6-year old Patsy Pace, his music teacher says (Pace was actually 7 by three weeks). Like the infant Beethoven who stole from his bed at night to compose his immortal tunes on the piano, so black-eyed Patsy hums in his sleep, his mother says, and keeps time unconsciously to the creations which he sings. And two hours before breakfast each morning he is hard at work on his practicing when the fingers of dawn have scarcely touched the sky."

That same year Patsy appeared on the Major Bowes Radio Hour in New York. "I said my prayers all day so now I'll play real good," he told the Major. And he did. Thousands of Akron listeners used special phone lines to vote Patsy the overwhelming favorite of the week.

His nationwide radio appearance was important in at least two respects. Patsy not only gained thousands of additional fans, but one, Major Bowes, suggested the boy was playing the wrong instrument. When he returned to Akron, Patsy began studying piano. He would never be Petro Deiro or even Dick Contina, and he would be forever grateful. Instead of practicing "Lady of Spain" in doubletime, he started working on Bach.

Pace does not remember particular pressure from family or friends to become a great musician, but he does remember always being different from his Bryan School playmates. "Things came out about me in the paper, and although I loved to play baseball almost as much as I loved to play music, I was not part of the Charles Street gang. I'm not sorry about it, but I was excluded. I think it toughened me up emotionally. Pace did not have to be coaxed to practice - during the '40s, music was his duty and his fun. He would sneak a radio into bed to listen to Stan Kenton, and during the day he began experimenting with Jazz while studying the classics. His interest in jazz was not encouraged, however, and he recalls his "musical life becoming confused because of non-acceptance of improvised music."

He attended North High School, where he formed several bands. Before his senior year, his father, a carpenter at General Tire, moved the family to West Akron. Pace was graduated from Buchtel in 1947. That summer Pace received a scholarship for study at Julliard. Not only was the acceptance of a 17-year old an honor, but for those who had followed his career in the pages of the newspapers and heard him before garden clubs at O'neil's, it was confirmation of what they'd long believed. This boy had talent. "As long as I can remember, it was the ambition of Rena Wills (his first piano teacher) that I would go to Julliard," said Pace. I didn't know what it meant when I first heard it, and, growing up with that idea, I took it for granted that I would go."

At night, after classes, Pace began hanging out at jazz clubs like the Three Deuces to hear Dizzy Gillespie and the legendary Charlie "Bird" Parker. Eventually asked to sit in as a performer, he was thrilled. "I was the white kid", he says. It was at Julliard, amidst hundreds of other gifted musicians and under the tutelage of noted pianist-composer Vincent Persichetti that Pace said "my head opened up. I was getting turned on to contemporary music I hadn't studied before, and I realized how much I had missed."

Portions of the following are excerpted from the August 5th 1974 Beacon Magazine article about Pat, written by Mike Clary. The article can be seen in its entirety on the Kudos page.

After Julliard, Pat returned to his home in Akron. He performed often, fulfilling the promise of his prodigious youth, moving effortlessly between the jazz and classical worlds, equally at home in the concert hall and the jazz club. In 1960, he met and collaborated with noted singer/song-writer Patricia Scot, and the duo quickly became one of the most popular area attractions. In 1961, they married and had a son, Adam. During these years, his life took many tumultuous turns as he battled personal problems arising from addiction. David Giffels wrote "To Akronites of a certain age, Pat Pace became a legend with everything the word implies: genius, weakness, fame, and redemption." A documentary, Feeling Fine, tells the story (you can see the film in its entirety on the Video page).

After recording his album "Pacific" in 1978, Pat lived quietly, devoting his life to teaching a new generation of pianists from his home. One of his pupils, noted jazz pianist and composer Chip Stevens, wrote:

"Like so many, I miss the legendary Pat Pace very much. Even after leaving the University of Akron, Pat was part of my life. I've had the privilege of studying with several great teachers in my career, but Pat Pace stands as a separate entity. He was my second father and I loved and adored him very much. I'm proud to share that I've performed around the world more times than I can count, and it's all because of Pat Pace. He was voracious at the piano, yet, so broad and beautiful. An incredible teacher with an astounding artistic spirit. I would share something I'd been working on with him and as many experienced, he'd offer a perspective that often was better and always fresh, deep and relevant. With my deepest respect and love to my hero and his family."

As the century turned, life was peaceful, predictable; a far cry from the turbulent days three decades before. Then, amidst this tranquility, Pat fell in love, and suddenly he was transformed, his creative energy and spirit reawakened. In 2004 he married Lisa Babb, a former student. Inspired, he began writing again. With the help of Roland Paolucci, his longtime friend and musical collaborator, he recorded "The 20 Preludes" (which you can hear in its entirety on the Music page). David Giffels of the Beacon Journal wrote:

Pace and Paolucci made some home recordings last summer, with no idea that Pat's life would soon end, no idea of the value those sessions would hold.

This is how stories like this should go, the stories that belong to the world, the ones we will tell and retell.

They should begin with great promise and overcome hardship and end with an entirely new promise. That's the opus of Pat Pace, one of the fortunate few whose story will outlive him.

Pat & Lisa on their wedding day

Pat with his family, 1965

Julliard Graduation

Pat with Major Bowes, circa 1936